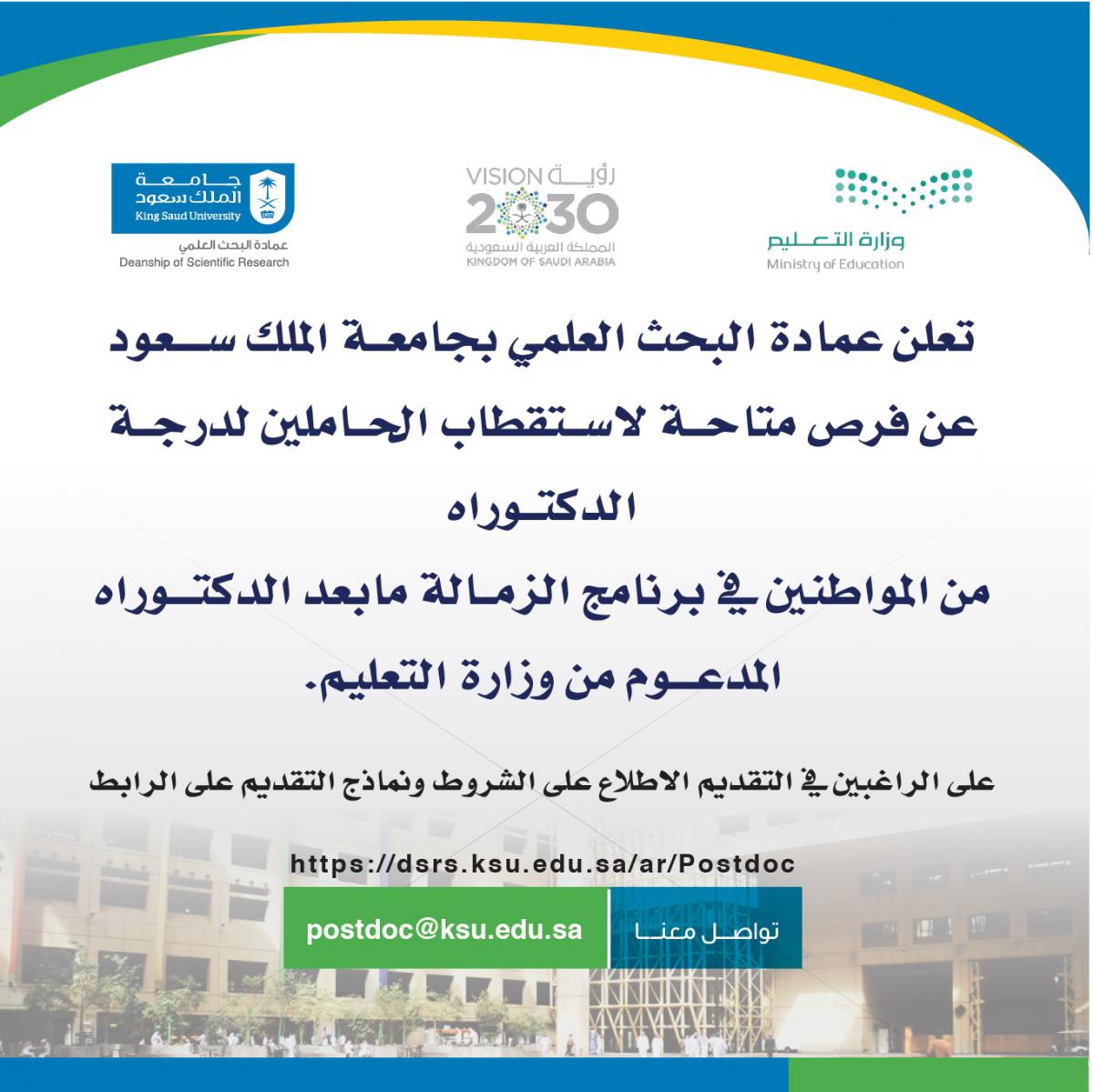 The Deanship of Scientific Research at King Saud University (KSU) announces full-time Postdoctoral Fellowship Awards in the field of Biomedical, Nanotechnology, Environment, Chemistry, Physics, Botany, Zoology, Pharmacy, Applied Medical Sciences, Medicine, Material Sciences, Information technologies, Petrochemicals, Energy, Telecommunications and Water Desalination. 
KSU Postdoctoral Fellowship is one to three year award under the supervision of the Research and Development Office, Ministry of Education, Saudi Arabia. The KSU is looking for an early career researcher with a strong scientific background who has graduated from a recognised university to conduct genuine scientific research. The postdoctoral fellowship will cover training, consumable materials, the patents registration process and participation in international conferences.
If interested, please apply using the postdoc application form
The form must be sent to postdoc@ksu.edu.sa
---
Conditions:
1. Fellows should be Saudi citizens in the majority of cases.
2. Fellows should be early-career researchers, having completed their doctorate in the past 3 years.
3. Candidates are required to hold doctoral degrees from a recognised university (preferred highly ranked university).
4. Candidates should have an excellent knowledge of English.
---
---
POSTDOC APPLICATION FORM