Oriented Research Groups Program

The initiative of the Oriented Research Groups is part of the Deanship of Scientific Research's desire to implement the Research and Innovation plan of the Institutional Funding Initiative by the Ministry of Education to improve scientific research outputs and contribute in creating a knowledgeable society.
The initiative aims at enhancing research capabilities of researchers with expertise in a variety of disciplines, as well as junior researchers and postgraduate students, in order to raise the level of research outcomes to conform with international standards and in line with the most prestigious local, regional, and global universities.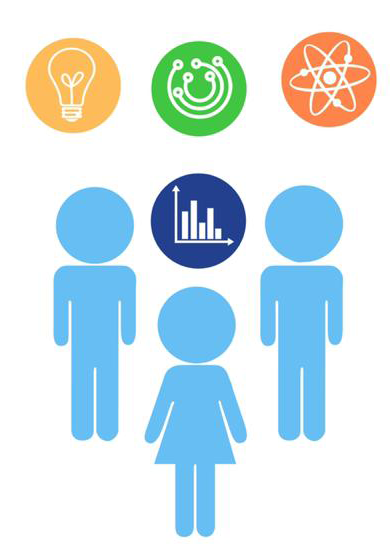 REGULATIONS AND CONDITIONS
The oriented research group must have a Principal Investigator (PI) from KSU faculty only.

The PI should choose at least one of the the six research priorities listed in (Table 1)

The minimum number of individuals in the oriented research group should be two co-Investigators in addition to the PI.

The name of the PI must be included in all publications.

The oriented research group is required to Publish an original article (review articles, editorials, proceeding papers, etc. will not be considered) in journals indexed in Science Citation Index Expanded (SCI-E). The journal must have an impact factor and must be included in the Web of knowledge database during the period of this contract.

The journals must have an impact factor and must be included in the Web of knowledge database.

King Saud University Faculty members are committed to affiliate King Saud University as the first affiliation as follows: Department of……, College of…….. King Saud University, KSA.

When publishing research, use King Saud University e-mail address (compulsory for all researchers) in all correspondences regarding the scientific publication of the group.

The oriented research group will be supported based on the points system (see Table 2).
CONDITIONS FOR THE ACCEPTANCE OF ARTICLES
Acknowledgement should be to the Ministry of Education- Deputyship for Research & Innovation only. The accepted acknowledgment statement is as follows: The authors extend their appreciation to the Deputyship for Research & Innovation, "Ministry of Education"in Saudi Arabia for funding this research work through the project number IFKSURG-1442-XXX.

The authors in any paper must not be less than 50% of the research group members.

Published articles that exceeds 25% content similarity will not be accepted.

The number of authors in each published article from outside the Kingdom of Saudi Arabia should not exceed 50% of the author list.

Complete adherence to the rules and ethics of scientific research.

In the event that the journal classification changes, the journal's classification will be considered at the time of acceptance of the research for publication in the journal.
Table (1)

Choose at least one of the following fields (the six research priorities)

NO.

Priority (Strategic Approach)

Activity (Strategic Approach Programs)

1.

Clean and Sustainable Energy Systems

Energy storage systems.

Advances in energy efficiency pathways through digitalization.

Sustainability research in waste recycling and energy conversion

Development of creative research in solar energy.

Developing peaceful nuclear energy.

Nanostructures catalysts.

2.

Human Wellbeing and Capabilities

Merging infectious diseases diagnosing the factors contributing to disease emergence.

Creative research to deeper understanding of chronic diseases.

Confronting mental health challenges.

Advance research technology and innovation for cleaner air environment, less pollution and lower health risks.

3.

Digital innovations

Impact of digital revolution in delivering efficient high quality health care.

Use of digital techniques for crowd management

Use of technology in new urbanization to support industrialization.

Apply understanding of robots gee in the fourth industrial revolution.

4.

Water-food-environment

Advance new trends in water desalination.

Tackling resources and environmental threats facing big cities of the future.

Automated systems for efficient water quality and distribution.

Food and water security.

Value added carbon from new emerging waste.

Turning waste into value.

5.

Petrochemicals

Development of polymeric adsorbent membranes for uranium extraction.

Development and smart polymers.

Development of polymeric nanocomposites (PNC) materials to purify water and get rid of pollutants and radioactive materials.

6.

Science, Technology, Engineering and Mathematics education

STEM Education in Saudi Arabia.

Large scale studies in science and mathematics education.
Table2
Calculation of points for Institutional Fund Oriented Scientific Research Groups
Points (15)

100% authors from KSU

Quartile

Average JIF Percentile

Less than 50% authors from KSU

With 50% authors from KSU

Corresponding/ First-author with 50% authors from KSU

4

5

5.5

6.5

Q1

75-94.99%

3.5

4.5

5

6

Q2

50-74.99%

3

3.5

4

5

Q3

25-49.99%

2

3

3.5

4

Q4

10-24.99%

*Any paper published in bottom 10% journals will not be accepted at all.

**In case of co-corresponding author, 0.25 points will be given.

***A maximum of 1 point will be allotted in case of two students and 0.50 points will be allocated in case of one student in any paper during one round.
Applications will be received electronically starting from 10/3/1442 (27/10/2020) for one week via the

website
For more information, please contact us via the program's e-mail: IFKSURG@ksu.edu.sa